Click on the Movie Posters to the right, to watch the movie's preview and view additional information!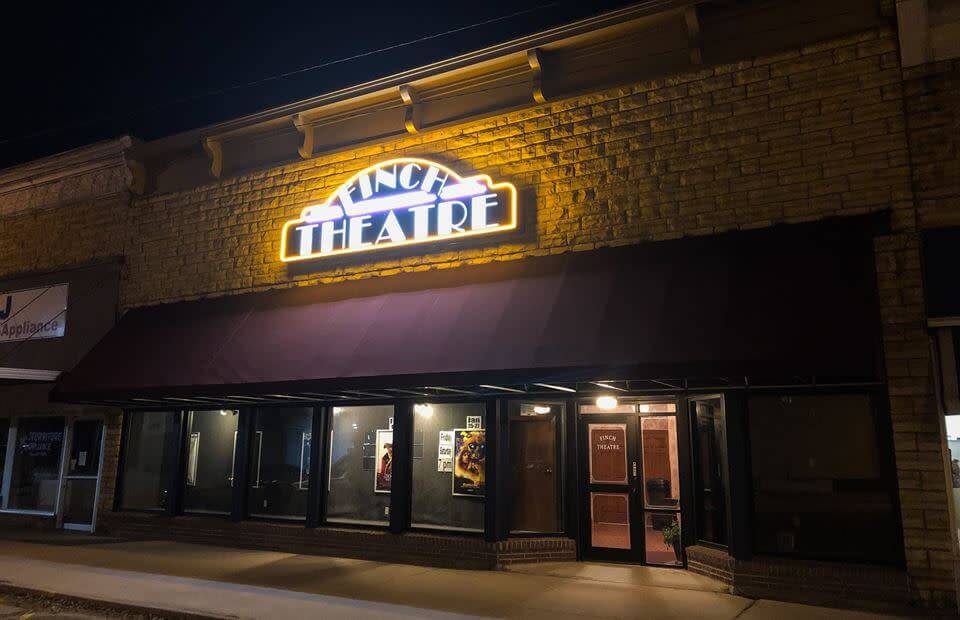 The Bud Finch Memorial Community Theatre Foundation was established as a 501(c)(3) non-profit, community based corporation in October 1994. The following goals were established:
To provide a multipurpose facility for movies, the performing arts, community meetings, and reunions that would serve the community.
To provide a place for youth in the community.
To foster local talent in a variety of areas, such as actors, directors, technicians, graphic artists, musicians, and other performers.
To provide opportunities for cultural and educational experiences for a wide variety of tastes and ages.
To cooperate with other local agencies such as the Lincoln Arts & Humanities Center and the county schools.
Mar 24 - Mar 26
Champions (PG-13)
Fri. & Sat.: 7 PM
Sun.: 3 PM
Running Time: 2 hrs 3 mins
Champions
Woody Harrelson stars in the hilarious and heartwarming story of a former minor-league basketball coach who, after a series of missteps, is ordered by the court to manage a team of players with intellectual disabilities. He soon realizes that despite his doubts, together, this team can go further than they ever imagined.
Running Time:&nbsp 2 hrs 3 mins
Genre:&nbsp Comedy
Director:&nbsp Bobby Farrelly
Cast:&nbsp Woody Harrelson, Kaitlin Olson, Ernie Hudson, Cheech Marin, Matt Cook
Mar 31 - Apr 2
Shazam! Fury of the Gods (PG-13)
Fri. & Sat.: 7 PM
Sun.: 3 PM
Running Time: 1 hr 43 mins
Shazam! Fury of the Gods
Bestowed with the powers of the gods, Billy Batson and his fellow foster kids are still learning how to juggle teenage life with having adult Super Hero alter-egos. But when the Daughters of Atlas, a vengeful trio of ancient gods, arrive on Earth in search of the magic stolen from them long ago, Billy—aka Shazam—and his family are thrust into a battle for their superpowers, their lives, and the fate of their world.
Running Time:&nbsp 1 hr 43 mins
Genre:&nbsp Family, Action and Adventure
Director:&nbsp David S. Sandberg
Cast:&nbsp Zachary Levi, Asher Angel, Rachel Zegler, Helen Mirren, Lucy Liu