Click on the Movie Posters to the right, to watch the movie's preview and view additional information!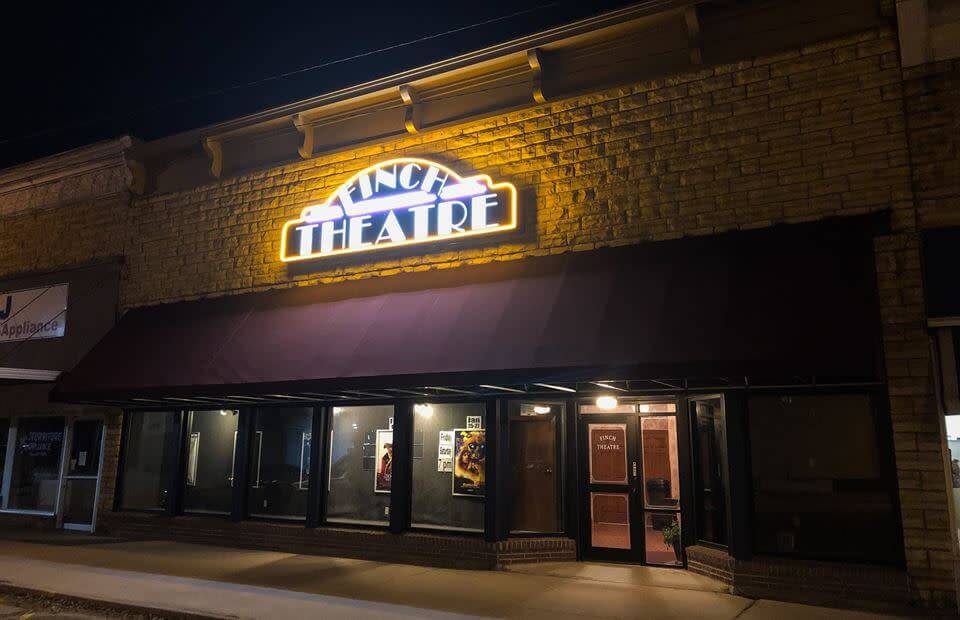 The Bud Finch Memorial Community Theatre Foundation was established as a 501(c)(3) non-profit, community based corporation in October 1994. The following goals were established:
To provide a multipurpose facility for movies, the performing arts, community meetings, and reunions that would serve the community.
To provide a place for youth in the community.
To foster local talent in a variety of areas, such as actors, directors, technicians, graphic artists, musicians, and other performers.
To provide opportunities for cultural and educational experiences for a wide variety of tastes and ages.
To cooperate with other local agencies such as the Lincoln Arts & Humanities Center and the county schools.
Aug 19 - Aug 21
DC League of Super-Pets (PG)
Fri. & Sat.: 7 PM
Sun.: 3 PM
Running Time: 1 hr 46 mins
DC League of Super-Pets
Dwayne Johnson stars as the voice of Krypto the Super-Dog in Warner Bros. Pictures' animated action adventure feature film "DC League of Super-Pets," from director Jared Stern. The film also stars the voices of Kevin Hart (the "Jumanji" and "Secret Life of Pet" films), Kate McKinnon ("Saturday Night Live," the "Magic School Bus Rides Again" films, "Ferdinand"), John Krasinski (the "Quiet Place" films, "Free Guy"), Vanessa Bayer ("Saturday Night Live," "Office Christmas Party," "Trainwreck"), Natasha Lyonne ("Show Dogs," "Ballmastrz 9009"), Diego Luna ("Rogue One: A Star Wars Story," "Maya and the Three"), Marc Maron ("Joker," "GLOW"), Thomas Middleditch ("Godzilla: King of the Monsters," "Captain Underpants: The First Epic Movie"), Ben Schwartz ("Sonic the Hedgehog," "Duck Tales"), and Keanu Reeves (the "Matrix" and "John Wick" films).
Running Time:&nbsp 1 hr 46 mins
Genre:&nbsp Family, Comedy, Action & Adventure
Director:&nbsp Jared Stern
Cast:&nbsp Dwayne Johnson, Kevin Hart, Kate McKinnon, John Krasinski, Vanessa Bayer, Natasha Lyonne, Diego Luna, Thomas Middleditch, Ben Schwartz, Keanu Reeves