Click on the Movie Posters to the right, to watch the movie's preview and view additional information!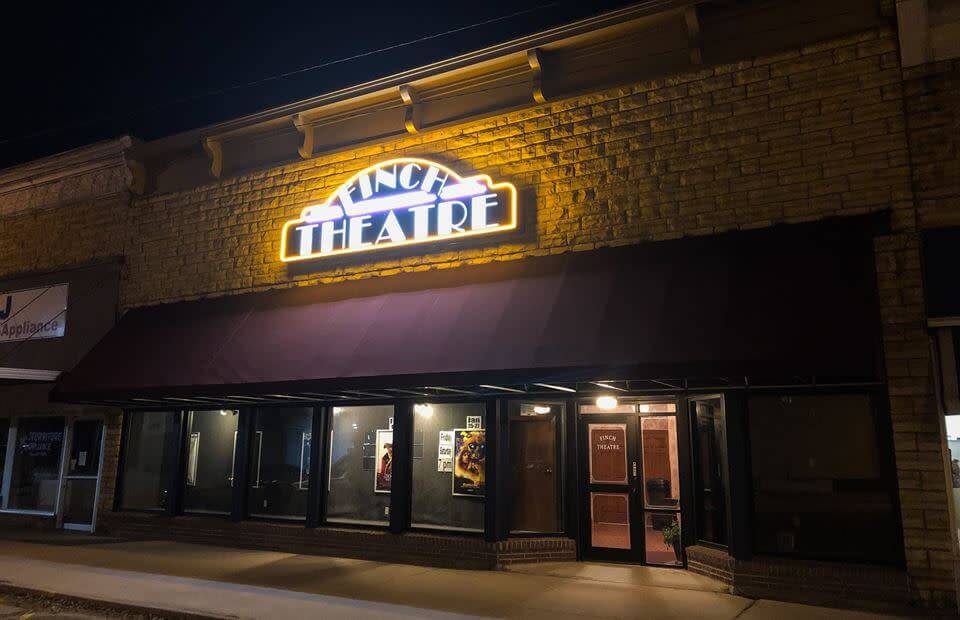 The Bud Finch Memorial Community Theatre Foundation was established as a 501(c)(3) non-profit, community based corporation in October 1994. The following goals were established:
To provide a multipurpose facility for movies, the performing arts, community meetings, and reunions that would serve the community.
To provide a place for youth in the community.
To foster local talent in a variety of areas, such as actors, directors, technicians, graphic artists, musicians, and other performers.
To provide opportunities for cultural and educational experiences for a wide variety of tastes and ages.
To cooperate with other local agencies such as the Lincoln Arts & Humanities Center and the county schools.
Jan 21 - Jan 23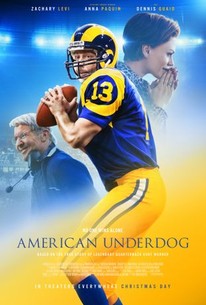 American Underdog (PG)
Fri. & Sat.: 7 PM
Sun.: 3 PM
Running Time: 2 hrs 12 mins
American Underdog
American Underdog tells the inspirational true story of Kurt Warner (Zachary Levi), who went from a stockboy at a grocery store to a two-time NFL MVP, Super Bowl champion, and Hall of Fame quarterback. The film centers on Warner's unique story and years of challenges and setbacks that could have derailed his aspirations to become an NFL player – but just when his dreams seemed all but out of reach, it is only with the support of his wife, Brenda (Anna Paquin) and the encouragement of his family, coaches, and teammates that Warner perseveres and finds the strength to show the world the champion that he already is. American Underdog is an uplifting story that demonstrates that anything is possible when you have faith, family and determination.
Running Time:&nbsp 2 hrs 12 mins
Genre:&nbsp Drama
Director:&nbsp The Erwin Brothers
Cast:&nbsp Zachary Levi, Anna Paquin, Dennis Quaid
Jan 28 - Jan 30
West Side Story (PG-13)
Fri. & Sat.: 7 PM
Sun.: 3 PM
Running Time: 2 hr 36 mins
West Side Story
Directed by Academy Award® winner Steven Spielberg, from a screenplay by Pulitzer Prize and Tony Award® winner Tony Kushner, "West Side Story" tells the classic tale of fierce rivalries and young love in 1957 New York City. This reimagining of the beloved musical stars Ansel Elgort (Tony); Rachel Zegler (María); Ariana DeBose (Anita); David Alvarez (Bernardo); Mike Faist (Riff); Josh Andrés Rivera (Chino); Ana Isabelle (Rosalía); Corey Stoll (Lieutenant Schrank); Brian d'Arcy James (Officer Krupke); and Rita Moreno (as Valentina, who owns the corner store in which Tony works). Moreno – one of only three artists to be honoured with Academy®, Emmy®, GRAMMY®, Tony® and Peabody Awards – also serves as one of the film's executive producers.
Running Time:&nbsp 2 hr 36 mins
Genre:&nbsp musical
Director:&nbsp Steven Spielberg
Cast:&nbsp Ansel Elgort, Rachel Zegler, Ariana DeBose, David Alvarez, Mike Faist, Josh Andrés Rivera, Ana Isabelle, Corey Stoll, Brian d'Arcy James, Rita Moreno