The Finch Theatre Facilities and Rental Opportunities:
The community room and theatre are handicapped accessible.

Rent the Community Room
The Community Room is available for rent for any type of personal, business or community event. The fee to rent the community room is: 4 hours or less - $35.00; All Day - $60.00; Internet Access - an additional $15.00. (An all day rate will be charged if setup is required the day before.)

Amenities include 12 round tables, chairs to seat 100, wireless internet access, full kitchen with electric range and clean restroom facilities.

Rent the Theatre:
The Theatre is availabe for rent for movies, productions, presentations and/or community events. The theatre has power point presentation capabilities, sound system, lighting and wireless internet access. Rental times are subject to the availability of theatre employees.

Special Private Showings for:
• Birthdays
• Family Gatherings
• After Prom Parties
• Any occasion when you want the theater all to yourself
To rent the theatre for a movie we are currently showing:
Fee is $115, plus regular admission prices - $5.00-adults, $4.00-senior/children.
Concessions can be available for purchase, minimum required.

Special Order Movies:
• Rental fees are for all direct costs* plus $75 theatre fee.
• Extra time is required for ordering these movies.
• Not all movies are available
*Direct Costs include movie rental fee, broker fee, delivery charges and projectionists time to prepare, show and take down the movie. Rental fees for special order movies vary according to charges assessed by each distribution company.

Community Events/Presentations/Productions:
Rental fee for these types of events start at $75.00 per day. Prices are determined by the type of event and if an admission fee is charged. A $10.00 per hour fee will be assessed if use of the projector, lights and/or sound are required.

For all inquiries and scheduling, contact the manager, Dawn Harlow at 785-524-4350 during theatre hours or use the "contact us" page on our website.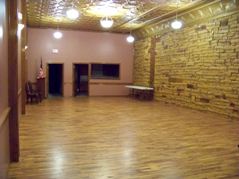 Community Room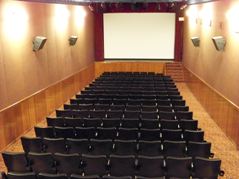 Theatre

Mar 29 - Mar 31
Captain Marvel (PG-13)
Fri. & Sat.: 7:00 p.m.
Sun.: 3:00 p.m.
Running Time: 2 hr 8 min
Captain Marvel
Set in the 1990s, Marvel Studios Captain Marvel is an all-new adventure from a previously unseen period in the history of the Marvel Cinematic Universe that follows the journey of Carol Danvers as she becomes one of the universes most powerful heroes. While a galactic war between two alien races reaches Earth, Danvers finds herself and a small cadre of allies at the center of the maelstrom. The film stars Brie Larson, Samuel L. Jackson, Ben Mendelsohn, Djimon Hounsou, Lee Pace, Lashana Lynch, Gemma Chan, Rune Temte, Algenis Perez Soto, Mckenna Grace, with Annette Bening, with Clark Gregg, and Jude Law.
Running Time:&nbsp 2 hr 8 min
Genre:&nbsp Action and Adventure
Director:&nbsp Anna Boden, Ryan Fleck
Cast:&nbsp Brie Larson, Samuel L. Jackson, Ben Mendelsohn, Djimon Hounsou, Lee Pace, Lashana Lynch, Gemma Chan, Rune Temte, Algenis Perez Soto, Mckenna Grace, Annette Bening, Clark Gregg, Jude Law