Rent the Facilities
The Finch Theatre Facilities and Rental Opportunities:
The community room and theatre are handicapped accessible.

Rent the Community Room
The Community Room is available for rent for any type of personal, business or community event. The fee to rent the community room is: 5 hours or less - $50.00; All Day - $75.00; Weddings - $150 (An all day rate will be charged if setup is required the day before.)

Amenities include 12 round tables, chairs to seat 100, wireless internet access, full kitchen with electric range and clean restroom facilities.

Rent the Theatre:
The Theatre is availabe for rent for movies, productions, presentations and/or community events. The theatre has power point presentation capabilities, sound system, lighting and wireless internet access. Rental times are subject to the availability of theatre employees.

Special Private Showings for:
• Birthdays
• Family Gatherings
• After Prom Parties
• Any occasion when you want the theater all to yourself
To rent the theatre for a movie we are currently showing:
Fee is $115, plus regular admission prices - $5.00-adults, $4.00-senior/children.
Concessions can be available for purchase, minimum required.

Special Order Movies:
• Rental fees are for all direct costs* plus $75 theatre fee.
• Extra time is required for ordering these movies.
• Not all movies are available
*Direct Costs include movie rental fee, broker fee, delivery charges and projectionists time to prepare, show and take down the movie. Rental fees for special order movies vary according to charges assessed by each distribution company.

Community Events/Presentations/Productions:
Rental fee for these types of events start at $75.00 per day. Prices are determined by the type of event and if an admission fee is charged. A $10.00 per hour fee will be assessed if use of the projector, lights and/or sound are required.

For all inquiries and scheduling, contact the manager, Nicole Weber at 785-893-2583 or email finchtheatre@gmail.com.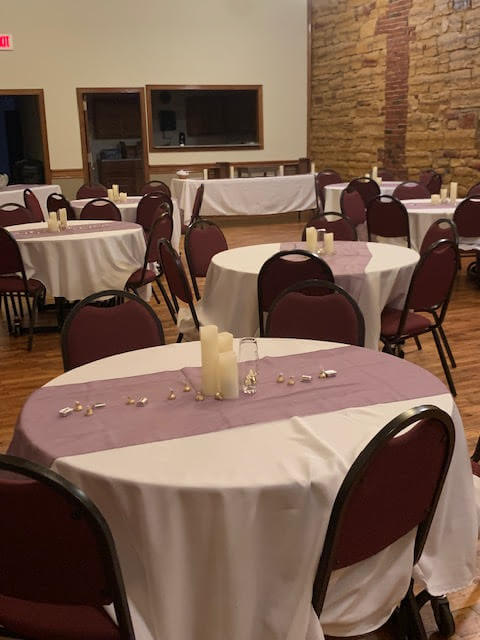 Community Room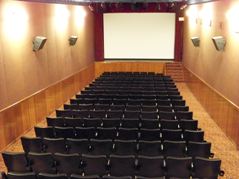 Theatre

Sep 29 - Oct 1
Paw Patrol: The Mighty Movie (PG)
Fri. & Sat.: 7 PM
Sun.: 3 PM
Running Time: 1 hr 32 mins
Paw Patrol: The Mighty Movie
A magical meteor crash lands in Adventure City and gives the PAW Patrol pups superpowers, transforming them into The Mighty Pups
Running Time:&nbsp 1 hr 32 mins
Genre:&nbsp Animation, Action, Adventure
Director:&nbsp Cal Brunker
Cast:&nbsp Finn Lee-Epp, Ron Pardo, McKenna Grace